APOthecary Heroes - 2022 Winners
Congratulations to Canada's 2022 APOthecary Heroes!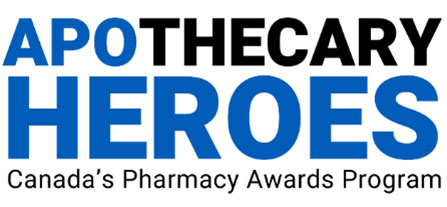 The APOthecary Heroes Awards Program recognizes the meaningful impact that pharmacy professionals contribute to quality patient care. It encourages Canadians to demonstrate their appreciation for these front-line healthcare professionals.
"We value the strides taken by pharmacy professionals in putting patients first," said Jordan Berman, Vice-President, Global Corporate Affairs. "We are proud to recognize their continued efforts in overcoming challenges and hurdles while standing in solidarity for the health and well-being of Canadians," he adds.
We are pleased to share winners from the program's second year and honour them as Canada's APOthecary Heroes of 2022.
As a Canadian-owned, Canadian-based company, Apotex has supported pharmacy success through multiple initiatives, services, and resources for close to 50 years. "We value the strides taken by pharmacy professionals in putting patients first and remain committed to supporting them as valued partners," said Jordan Berman, Vice-President, Global Corporate Affairs, Transformation & Strategy. "Through this program, we want to show appreciation for our pharmacy professionals who continue to take on an increasing volume of healthcare responsibilities to ensure Canadian patients are safe and healthy," he adds.
The program's judging criteria focuses on the extent to which the nominee's pharmacy involvement impacts patient health including activities undertaken to support pharmacy practice, community, and patient health. It also considers outstanding effort for patients, their community and/or the pharmacy practice. While this is always a tough endeavor for our judges, we are pleased to name eight deserving professionals as Canada's APOthecary Heroes for the year 2022. The winning pharmacy professionals are each awarded a $2,500 CAD donation to their charity of choice that aligns with the Apotex Giving Philosophy of improving affordability, access to, and innovation in medicines for patients worldwide.
Congratulations to all the winners! We are honoured to call you Canada's APOthecary Heroes of 2022.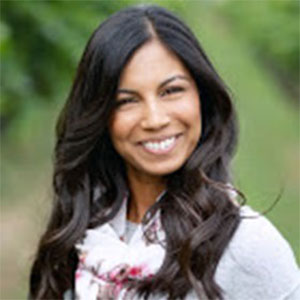 Priya Sandhu - Ontario
Medical Arts Pharmasave
Hamilton, ON
Priya has a passion for mental health and addiction services. She has focused her time on serving the most vulnerable patients in the downtown Hamilton core. Her empathy and dedication to her patients has fostered meaningful relationships with not only the patients but with many community partners as well.
---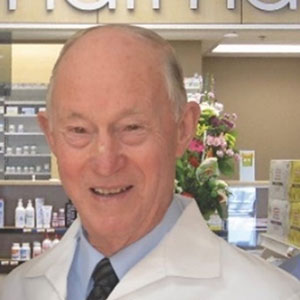 Jim Fenton - British Columbia
Pharmasave Port Coquitlam
Port Coquitlam, BC
As an independent pharmacy owner for over 51 years, Jim has positively impacted the health of many families in caring for their loved ones alongside providing many other community services for patients and their families. Jim cherishes the relationships and connections he has made with so many people and he, his wife, Irene, and their two sons continue to proudly serve and support their community.
---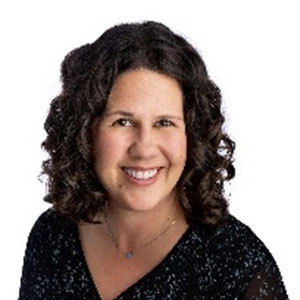 Helen Marshall - Nova Scotia
Lawtons Walk-In Clinic
Truro, NS
Integrating and optimizing the Pharmacist's role in multidisciplinary collaborative care models is a passion of Helen's. She has achieved this previously as a LongTerm Care Consultant for over fifteen years, and now as the lead pharmacist at Nova Scotia's second Pharmacist Walk-In Clinic.
---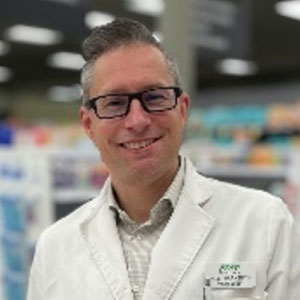 Dale Warkentin - Manitoba
Sobeys Pharmacy - Steinbach
Steinbach, MB
Dale believes compassion must be at the centre of health care, especially in community pharmacy. His passion for pharmacy comes from getting to know patients at a deeper level to be able to better support them. When it comes to serving the community and making an impact in the lives of patients, or even his staff, Dale's philosophy is to do whatever it takes.
---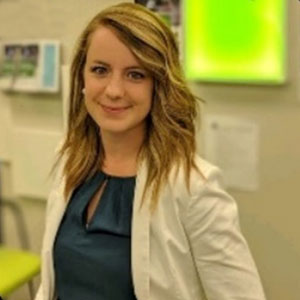 Marilyne Paquette - Quebec
Proximed St-Jérôme
St-Jérôme, QC
In a multi-disciplinary practice with doctors and nurses of the region, Marilyne worked on multiple projects like ambulatory intravenous antibiotics, VIH injectable treatments, and palliative care injectable medications to develop and allow access to those specialized treatment in the region. Marilyne also sits on different regional committees as consultant to help develop ambulatory parenteral treatments.
---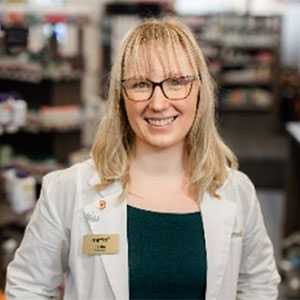 Tasha Porttin - Alberta
Jasper Mettra Pharmacy
Jasper, AB
Tasha opened Jasper Mettra Pharmacy in the Fall of 2021 with one focus - community. Tasha has made huge impacts on the community including providing access to donor human breast milk (previously only accessible centers located 400km away), supporting local artisans including financial support for a variety of non-profit organizations. Tasha also plays an active role promoting mental health programs through the Center for Suicide Prevention, as well as teaching Mental Health First Aid for Older Adults.
---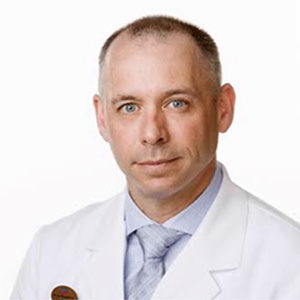 Brian Fitzpatrick - New Brunswick
Jean Coutu pharmacies
Bathurst, NB
Owner/pharmacist at three Jean Coutu pharmacies located in New Brunswick, Brian Fitzpatrick has been actively involved in local, provincial and National groups as well as with numerous boards, foundations, business committees, and professional associations for almost 30 years. He was recognized by the NB Pharmacists' Association in 2021 with the prestigious Bowl of Hygeia Award highlighting his dedication to both his community and his profession.
---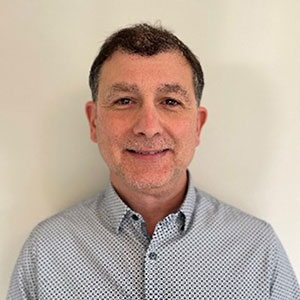 Paul Gallant - Prince Edward Island
Hunter River & South Shore Pharmachoice
Hunter River, PEI
Paul Gallant is a community pharmacist/owner working in rural communities in Prince Edward Island. Throughout his career, Paul has been involved in expanding the role of the pharmacist locally, provincially, and nationally. Former winner of the Bowl of Hygiea, Paul has mentored numerous pharmacy students and other health care professionals. Most importantly, Paul's patients have benefited from his passion to enhance healthcare, optimize pharmacy practice as he continues to deliver primary care in rural communities.
---
Canada's pharmacy professionals are critical to patient care. Through this program, we intend to continue to acknowledge the impact of pharmacy professionals on our communities and Canada's healthcare system. We encourage you to help us spread awareness about the APOthecary Heroes Awards Program dedicated to recognizing our healthcare partners for their agility, hard work and shared commitment of putting patients first.