The Apotex Giving Philosophy

Improving access to medicines for millions of patients worldwide is Our Purpose. We do this by providing affordable, innovative and high-quality solutions.
This not only guides our employees in their daily work but also guides our Giving Philosophy. We seek opportunities to align our giving with organizations and programs that demonstrate the three key pillars of our purpose.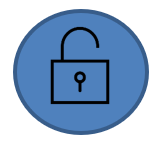 Access
Apotex chooses to support organizations/programs that increase access to health and wellness, with focus on local hospitals and community centres and hubs that provide support to underserved neighborhoods.
Affordability
Apotex chooses to support organizations/programs that provide low or no-cost healthcare and wellness programming to diverse community members, with focus on programming that provides healthcare and outreach to vulnerable and marginalized populations (i.e. homeless, women and children) and programming that supports high-risk youth/children.

Innovation
Apotex chooses to support organizations/programs that foster innovation. These organizations/programs encourage creative ways of thinking and present fresh approaches that aim to inspire and empower, with focus on programs that support advancements in technology, research & development, science and STEM (Science, Technology, Engineering, Math) programs for students.
If you are a not-for-profit organization or registered Canadian charity and your project aligns with The Apotex Giving Philosophy, you can apply through our online process for consideration.
Donation of Apotex Medicines
It is our privilege to provide Apotex medicines to some of the most vulnerable local and global communities.
International Donations of Medicine
To ensure donations of medicine reach those in need, we partner with Health Partners International of Canada (HPIC). HPIC's mission is to increase access to medicine and improve health in vulnerable communities, and since 1990 has helped to treat an estimated 25,000,000 people.
With strong ties to those helping on the ground, HPIC effectively facilitates donations to deliver health and hope where it's needed most in more than 100 countries worldwide.
Please visit the HPIC website to find out more about donations of medicines and medical supplies or email
Donations of Medicine Within Canada
To be considered for a donation of medicines to be used within Canada, you can apply through our online process. Please be aware of the below*.
*Any approved product donations will require that a Product Donation Agreement be executed by both parties in which the requestor provides a representation and warranty that it has necessary licenses, permits, approvals, and authorizations to receive and use the donated medicines.
Please click here to submit general philanthropy-related enquiries