For Media Inquiries, Please Contact:
Public Relations
Apotex Latin America
Email
Apotex LATAM
Damas #120
Col. San José Insurgentes
Benito Juárez, CP 03900, CDMX
(+52) 55 5482 9000

Press Center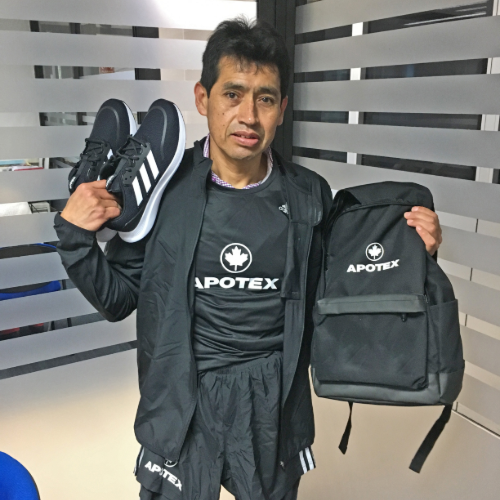 November 11, 2019
Proudly Apotex: Commitment to healthcare and promotion of a healthy lifestyle
Meet Gustavo Ramirez Marmolejo. He has been part of the Apotex family since 2011. He works as an operator of the Fette tablet press in our manufacturing plant in Mexico.
His passion for healthcare and his pride as an Apotex employee has led him to participate in more than 240 runs and races in Mexico City as well as in some other states of the country. Since 2015, he has represented Apotex in the events in which he has competed. He has been an avid runner for more than 19 years.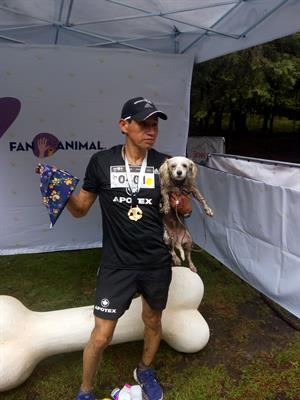 At Apotex® we believe our people give us a competitive edge, that's why we support our employee's personal and professional growth as well as their families and the communities in which they live.
For that reason, we gifted Gustavo a sports uniform for him to wear throughout his journey as an athlete and proud ambassador of our company, and so, he continues to spread his passion for sports and promoting a healthy lifestyle.
"I like to represent my company, because I am proud to be part of a company that has clear objectives and strives to achieve them based on perseverance, discipline and effort".
-Gustavo Ramirez
These are some of the most significant competitions where Gustavo has participated: Guadalajara Marathon (2001), Mazatlan Marathon (2002), Acapulco and Torreon marathons (2007), Villahermosa (2008), Veracruz and Zapopan (2010) and Ixtapa Zihuatanejo (2011), among others