For Media Inquiries, Please Contact:
Public Relations
Apotex Latin America
Email
Apotex LATAM
Damas #120
Col. San José Insurgentes
Benito Juárez, CP 03900, CDMX
(+52) 55 5482 9000

Press Center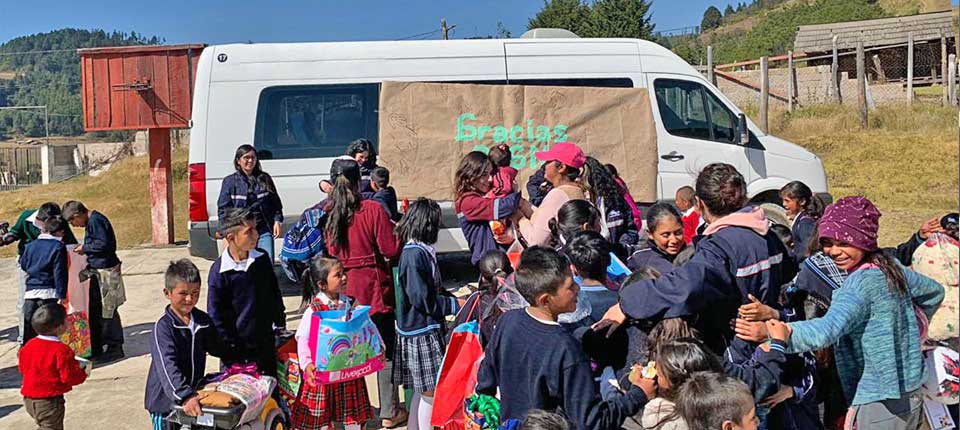 March 13, 2020
Apotex volunteers donate toys and clothes to children in loma de aparicio, michoacan
At Apotex Latin America, we are proud to give back to the communities in which we live and work.
In early January, employees from our Toluca plant collected toys and warm clothing for children living in the community of Loma de Aparicio, located in Zitácuaro, Michoacán.
Aligned with our company values – collaboration, courage, perseverance, and passion –a group of Apotex volunteers visited a local school to carry out the official donation, in coordination with teachers and parents of the school children.
This donation allowed the children of the community to have a special Three Kings Day by meeting new people, sharing stories and receiving much needed items. Additionally, the Apotex volunteers learned more about the community's way of life.
The children's smiles and gratitude reflected the positive impact of this initiative. The children received items that allow them to stay warmer this winter and give them motivation to return to school.
We are proud to work with our surrounding communities by continuing to create economic value and social well-being through various initiatives focused on Health, Safety, and Environmental care.
About the community of Loma de Aparicio
It is located in the Municipality of Zitácuaro in the State of Michoacán de Ocampo, Mexico. It has 334 inhabitants, from which 100 attend the Loma de Aparicio School. The community has 56 homes, of which 22 have sanitary facilities, and the rest is connected to the public service. Breadwinners leave the community for long periods to work in nearby cities and improve their family income.