For Media Inquiries, Please Contact:
Public Relations
Apotex Latin America
Email
Apotex LATAM
Damas #120
Col. San José Insurgentes
Benito Juárez, CP 03900, CDMX
(+52) 55 5482 9000

Press Center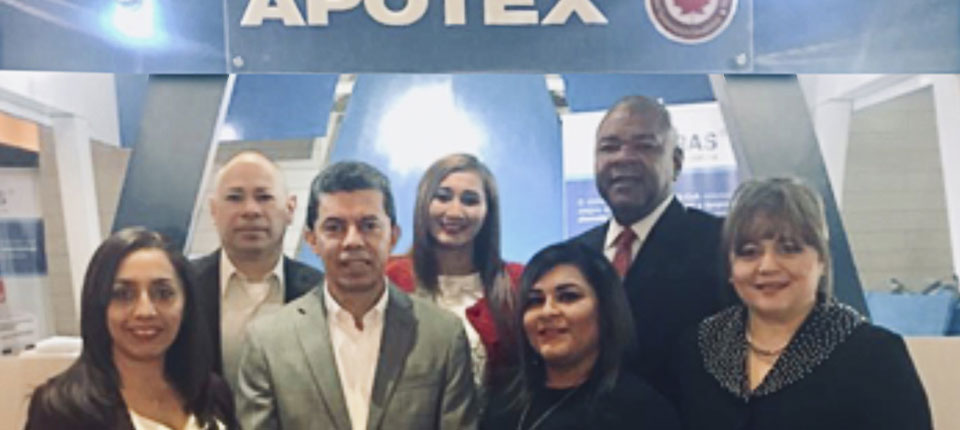 March 29, 2019
Apotex®, contributing to continuous education.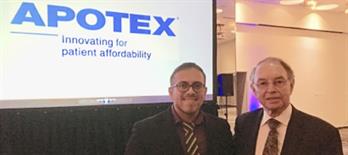 During the past days 15th and 16th, February 2019, the 41st annual meeting of the American College of Physicians, - Central America Chapter - was held. It was attended by 350 healthcare professionals of different specialties, who came to this event from several countries in the region.
The attendees had the opportunity to interact with outstanding professors and researchers from countries such as USA, Chile, Colombia, Costa Rica, Guatemala and Panama, who spoke about topics of interest such as diabetes, cardiovascular diseases, infectiology, among others.
For this congress, Apotex® proudly participated as Platinum Sponsor, and contributed with educational scholarships for the attending Panamanian doctors.
Thus, maintaining our commitment to continuous education, Apotex® sponsored a symposium workshop for Pharmacotherapy and Pharmacological Bioequivalence, conducted by Dr. Jacob J. Thiessen, emeritus professor of Leslie Dan Pharmacy School of Toronto University and founding Director of the Health Sciences campus and the Pharmacy School of Waterloo University. Dr. Thiessen is internationally recognized for his contributions to Canada's pharmacology.
During that symposium workshop, attended by 150 healthcare professionals (among them, physicians, pharmacists, and healthcare authorities), who had the opportunity to expand their knowledge in relation to bioequivalent medicines and their quality. They also understood variability as a key factor during the comparisons of products in clinical tests (such as bioequivalence), and finally, for the practical session, they reviewed bioequivalence studies where they had to apply analysis criteria and determine their reliability.
Due to the high quality of the educational content and the impeccable academical career of Dr. Thiessen, this symposium received curricular value awarded by El Colegio Médico de Panamá (Medical College of Panama), and the code COLMED-002-B-2019, certifying the attendees with 5 hours of curricular continuous education.
Apotex®, as a high quality Canadian pharmaceutical company, committed with continuous education and improvement for patients' service, will participate and sponsor continuously this kind of international quality events.