Our Commitment to Cross-Cultural Collaboration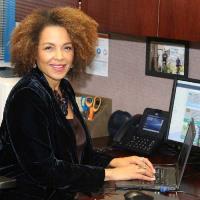 Culture is an integral part of people's lives. It influences their views, values, humour, customs, traditions and many other things.

When you are working with other people and building relationships with them it helps to have some perspective and understanding of their culture.

As a global organization, Apotex launched cross-cultural workshops conducted between our teams in Canada and India with the intent of fostering greater understanding of each other's respective culture.

The goal of these workshops was to improve trust and enhance collaboration through understanding of our cultural similarities and differences, thereby, leading to synergy in achieving business objectives as a cohesive team.

We spoke with Suzannah Kelly, Senior Director, Global Talent Management, to learn more about this initiative.
What is culture?
When we think about our workplace culture at a high level, we are referring to the values, attitudes and behaviours that an organization like Apotex deems important.
Below that cultural umbrella are the individuals who make up our diverse, global organization – individuals who are in different geographical locations, with different cultural backgrounds, who bring different perspectives.
When we think about culture from this perspective, it's much more complex and dynamic than having one set of overarching values, attitudes and behaviours.
How does one's culture have an impact on day-to-day business operations?
We see the world around us through our own cultural lens and we can all form stereotypes of others based on our unique experiences, values and beliefs. These stereotypes, if not addressed through greater understanding of others and their unique cultural attributes, can negatively impact how we see each other, how we interact with each other, and how we collaborate. Being aware of these stereotypes, acknowledging them and addressing our conscious and unconscious biases, can lead to greater collaboration, stronger relationships and increased productivity.
The way to do this is to explore all the different levels and layers of culture that exist in ourselves and in others and to understand how we each need to adjust ourselves or accommodate others. It is important to understand not only how and why others behave the way they do, but also to do the same for ourselves.
How can different cultures present challenges to working collaboratively?
Often, communication can be misinterpreted across cultures. This can lead to conflict for individuals and teams, or lack of understanding. Basic words such as "yes" or "no" can have very different meanings depending on the cultural context in which they are spoken. Similarly, challenging someone in authority can be interpreted as either positive or negative depending on the cultural environment.
Biases and stereotypes, if not dealt with effectively, can also create group thinking which impedes our ultimate goal of inclusivity where all team members feel valued for what they bring to the table.
When different cultures are expected to work collaboratively, how does this present opportunity?
A variety of diverse cultural perspectives really allows for more creativity and innovation and as a result, we all benefit. We are all often limited in our thinking by our own singular experiences.
When we pull from a culturally diverse talent pool it allows us to attract and retain the best talent!
When we encourage diversity in the workplace, we inspire all employees to perform to their highest ability!
How is Apotex demonstrating its commitment to cross-cultural development?
We have done a lot of work to further the collaboration and cross-cultural understanding across our multiple functions, sites and countries.
Key to this is the implementation of facilitated cross-cultural workshops designed to increase cultural understanding between teams in Canada and India. This will foster greater cultural understanding, and reduce misperceptions and misunderstandings, enhancing collaboration as we to achieve our collective common goals.
These workshops, held first independently in each country and then followed by a joint session via video conferencing, shine a spotlight on the specific differences between the two cultural identities so that they can be acknowledged and better understood. By employing open discussion and interactive activities, the aim is to use the knowledge gained to outline specific team actions to enhance collaboration between sites.
Here are what some of our employees had to say about the workshops:
Senior Director, Global GRA, PLCM & Reg Comp, Vijaya Iyer, who works at the Signet site, noticed changes in her team members following the workshops. "There is a lot more openness in communications. There is better understanding of each other's point of view to the extent that we are better able to challenge each other respectfully and come up with better solutions to resolve an issue than we would have before the workshop. It is a pleasure to be able to work with a team that puts business needs ahead of their own personal needs and differences."
Dhananjay Dahale, Manager GRA PLCM at GBS, had this to say about changes he noticed from his team following attendance at the cross-cultural workshop."The Workshop helped me to know the diverse cultures at Apotex and I got to know the expectations from my stakeholders. I now see the GBS GRA team asking more questions to get sufficient clarity before proceeding with task execution. Focused discussions between GTA & GBS GRA team helped to have consensus within GRA teams. Overall, the workshops helped to improve collaboration in GRA, improved the confidence level in team members and improved team's overall performance."

For the latest Apotex updates follow us on LinkedIn and Twitter.