Category:
Our People
Published: September 10, 2019
Supporting Students in Their Career Journey
For over 30 years, students have joined the APOcampus program with the opportunity to not only gain experience and develop their own skills but also make their mark within Apotex.
Our program offers four-, eight-, 12- and 16-month placements to undergraduate and graduate students. Each student experiences a uniquely designed APOcampus placement based on their area of study, development and career goals. We strive to give students the opportunity to realize their full potential and gain the experience they need to succeed in the future.
APOcampus is one of many ways that demonstrates our continued investment in the next generation of leaders in the pharmaceutical industry.
For students and Apotex alike, the benefits of our APOcampus program are significant. By hiring students, we are creating a talent pipeline of candidates who have demonstrated experience and insight from within the business.
Many of our students even move on to become full-time, permanent Apotex employees – like Nancy Quon.
We spoke with Nancy Quon, Associate Director, Supply Chain Execution about her experience as an APOcampus student and why she feels so passionate about our program.
You started at Apotex 29 years ago, can you describe what you remember of your experience as an APOcampus student?
When I first joined as a student, I had the mindset that I needed a credit to graduate. I was in my final year at Ryerson University, majoring in Biochemistry, with a minor in Microbiology. But once I started in the Research and Development Analytical lab, my mindset changed.
I first thought that I would be performing the same repetitive tasks each day but that's not what APOcampus was. I was very curious and I asked a lot of questions. As I asked questions, I was given more opportunities to perform different types of work within the lab and within my capability as a student.
I remember feeling really grateful for every new task I was assigned because I wanted to learn more about the company and industry.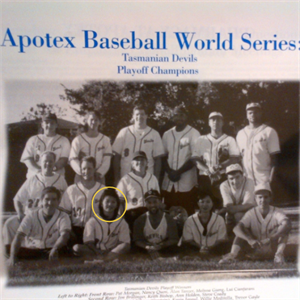 What is your most memorable moment from the APOcampus program?
I was working on a new product and Barry Sherman, CEO and Founder of Apotex, came into the laboratory. He wanted to see the results of the product I was working on. As I generated the report for him, he asked me questions and I was able to provide the answers to him. That was really a "wow" moment for me as a student because I didn't anticipate being able to contribute in the way that I did – or be given the exposure to the executive leadership team.
What influenced you to continue your career journey with Apotex?
People say, "Wow, 29 years at the same company is a long time" but I've been very fortunate to be presented with a multitude of opportunities throughout my career.
After my four-month placement with APOcampus, I continued working in the Apotex Research and Development Lab part-time on Friday and Saturdays because I felt like I had so much more to learn. Once I graduated, I was offered a full-time position as a Chemist Level 1 – I happily accepted!
Since then, I've worked in many areas – from Research and Development Lab, Quality Labs to Supply Chain. I've worked with liquid and solid dosage forms and seen a product being manufactured from end-to-end (dock to stock) – I've been given the opportunity to learn about all the different functional areas of the business all while exploring what fulfills my professional goals throughout my career at Apotex.
What advice would you give students considering a post-secondary placement?
Don't be scared – do it. I am a big advocate of post-secondary programs that offer co-op placements, so much so that when possible, I hire co-op students to my team.
As a student, you are already equipped with your textbook knowledge; a co-op offers a practical experience unlike any other. It can help you determine if you enjoy the discipline you are in or guide you into a new path.
If you think a role might be a challenge, remember that a challenge gives you the opportunity to overcome obstacles – and that is a great learning.
For girls or women interested in joining the STEM industry, don't be intimidated by the people stereotyping the industry as male-dominated. If you're curious and passionate, explore it! Do research about the industry, attend conferences and continue learning. And always ask questions.
What makes you proud to work at Apotex?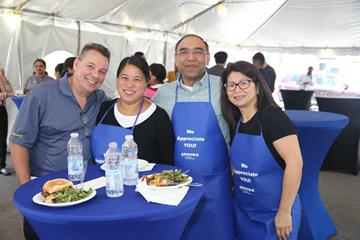 For the past 29 years, I've had the privilege to work with highly skilled, wonderful professionals whom through the years, have become like my second family -- I'm so proud to be part of the Apotex Family.

I'm also proud that Apotex is a Canadian company that makes high-quality medications. When friends and family members use our medications, to know that I am part of that – a part of making sure our affordable, innovative, high-quality medicines are accessible to the public – it's very satisfying.
For current opportunities in the APOcampus program, check out our Careers Page and follow our LinkedIn and Twitter for APOcampus updates.