APOblog
Elevating Our Employee Experience
Recognizing our greatest asset is our people, we continue to look for ways to improve the employee experience. Whether it's investing in leadership training so that an employee's relationship with their manager is optimal or supporting our employees with tools and resources to help them more effectively manage the stress of COVID-19, our commitment on this front runs strong and deep. Ensuring the best employee experience is a commitment we take seriously.
There are many drivers that contribute to creating a positive employee experience,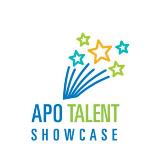 but among them is creating moments of fun and pride in our workdays. This is what led in part, to us creating the first-ever global Apotex talent show – the APO Talent Showcase. While we know we are fortunate to have an incredibly talented workforce who share their skills and expertise every day, the APO Talent Showcase provided an opportunity for us to connect with each other in a different way and learn about some of other talents our employees have. And it's clear we have a lot of talent! We received almost 60 audition videos, which, with the help of a cross-functional, cross geography panel of judges, selected the Top 15. These performers went on to the "live" virtual show.
What a show it was! Our global workforce was amazed and entertained as they watched their colleagues dance, sing, play instruments, and share artwork among many other talents. We had family acts and even talented pets perform! Taking a note from reality TV, everyone who watched this live event had the opportunity to judge the performances selecting the first, second and third place winners.





With employees performing from different parts of the world, APO Talent Showcase also provided the opportunity to appreciate and learn about the incredible diversity of cultures we have at Apotex.
We know so well the talent our employees bring to work each day – now we know so much more about the other talents they have outside of Apotex!