APOblog
Every Employee Can Improve Apotex Every Day
Three years ago, Apotex embarked on a journey at its GTA manufacturing sites to identify key areas of improvement. The project provided methodologies to realize benefits while engaging site teams in improvement activities, training and development.
One of the training opportunities offered to employees was Lean Six Sigma. This methodology provides a set of improvement tools and techniques that have been proven over decades across many industries to improve processes, eliminate defects and enhance quality. The training is progressive and comprised of four levels, each one represented by a different colored belt.
Darren Poole, Global Director, Manufacturing Excellence, who oversees Apotex's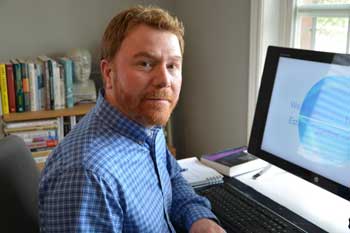 Operational Excellence initiatives, and who holds a Master Black Belt designation in Lean Six Sigma, believes this training, undoubtedly, supports Apotex's vision of creating a culture of continuous improvement. "As an organization we are committed to employee training," said Darren, "and the outcomes of improvement activities positively impact our business. We see this reflected in key performance indicators (KPIs) including quality right first time, financial benefits and on-time delivery to our customers."
While the Lean Six Sigma training was originally focused in Apotex's manufacturing plants, "to create the optimal operational excellence culture," said Darren, "everybody at every level and in every area, must be engaged in improving Apotex's performance every day which includes our office-based employees."
For the training to be more accessible, the Lean Six Sigma training has been converted to live virtual training from the previous onsite, instructor-led program. "Since instructors were GTA-based, this restricted our ability to offer training outside of the GTA," said Darren. Using technology, however, opens the once limited training to our global employees.
To date, Apotex has 35 employees who are Yellow Belt certified, the first level of Lean Six Sigma which introduces tools, problem-solving techniques and methods that can be employed to prevent problems before they happen. Another 177 are actively pursuing their certification.
"I'm always impressed by our employees' enthusiasm to learn and their commitment to improve how Apotex operates," said Darren. "I'm inspired when I see them take accountability to solve problems within their work area, whether that be in operations or in the office. It's this group of pioneers and champions of improvement who have become, and will remain, a driving force behind the future success of Apotex."