APOblog
Recognizing International Nurses Day
With more than 20 million nurses globally, Apotex is fortunate to have a small number of these critical, frontline heathcare professionals as part of our team. Nurses are especially important during the COVID-19 pandemic as they help to ensure the ongoing mental and physical well-being of our employees around the world.
In recognition of International Nurses Day, we asked the nurses on our team, what it means to them to be a nurse during this challenging and unprecedented time.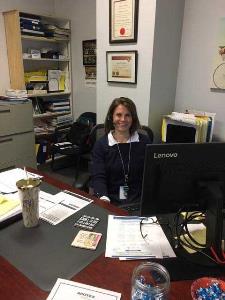 Anna Homes, Manager, Health Services, Canada
As subject matter experts on health-related issues, the workplace has relied on Health Services to stay informed and provide guidance on COVID-19. The risk worldwide to all healthcare workers is one of the great vulnerabilities of our healthcare system, particularly when there is a shortage of personal protective equipment which endangers the lives of medical personnel. Local public health nurses and inspectors are working around the clock to control community spread and more resources are needed in the frontline of public health, not only in hospitals.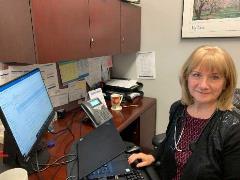 Luba King, Consultant Health Services, Canada
At a time like this, as health professionals we find ourselves challenged as never before. We continually endeavor to support and advocate for our employees, providing them with credible health information and resources. We are following Public Health directives to ensure a safe work environment for our employees. There is a small measure of comfort to know that we will get through this together and look forward to brighter days ahead.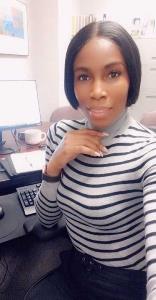 Sasha-Lee Allen, Consultant, Health Services, Canada
Supporting our staff during this pandemic has been an empowering experience. I continue to see the value of being caring, empathetic, and compassionate. I see the importance of staying informed in order to provide accurate information to our employees which helps decrease anxiety. The extensive collaboration and teamwork during this challenging time has been remarkable!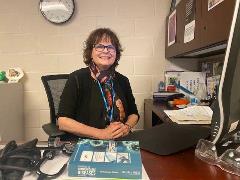 Cindy Connely, Consultant, Health Services, Canada
I celebrate and admire my nursing peers locally, in Canada and globally, in all their chosen aspects of practice. We have faced many public health challenges in the past and this one is of daunting proportions! Proudly and with courage, all of us have stepped up to the challenge in supporting our employees, our patients, our communities, our world! That's what Nurses always do!
In my scope of practice, I have the honour, opportunity and privilege to work with and learn from the most exceptional professionals. Provide impartial advocacy, care, compassion and subject matter expertise, to and for our employees and patients. For that I am sincerely grateful!
We collectively strive to make a difference in this most honourable and healing profession.

Thank you to WHO for their recognition of Year of The Nurse 2020, much appreciated and valued!
Yadhira Montes Flores, Nurse, Toluca, Mexico
COVID-19 is a worrisome issue. I have become as educated as I could about the virus so I can help others avoid panic. I take all precautions and encourage family and friends to do the same. It is great humanitarian work carried out by health professionals who must manage long working hours, constant use of personal protective equipment, lack of supplies, isolation, fatigue and risk that comes when dealing directly with COVID-19 patients. I am proud of them; they are great people.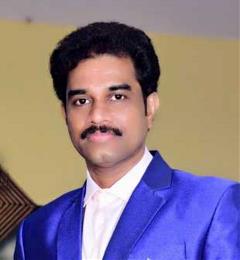 Nandanan, Staff Nurse, Bioequivalence Centre Clinic, India
At times like this, we health care professionals are challenged with the ensuring safety of patients, family and one self.
I believe that training fellow colleagues, imparting the importance of wearing mask, maintaining social distancing and frequent hand washing is of paramount importance. By training the team, it will in turn ensure our family and friends are also safe.
I believe with the constant support of our management team along with the willingness of our colleagues to follow new protocols, I have a great sense of comfort and confidence that we will get through this together and win.
Shoba Rani, Clinic Supervisor - Bioequivalence Centre (BEC) Clinic, India
As a nurse, we have the responsibility of caring for the physical and emotional needs of the patient. Every day we need to come to work mentally, emotionally and spiritually prepared for a day of triumphs and challenges.
Here in the Bioequivalence Centre we have a dual responsibility of performing study related activities along with nursing duties.
During these tough times, we prepare safety training for staff about how to prevent the spread of COVID-19. I am responsible for providing practical training of donning and doffing of personal protective equipment. I also work to identify additional staff to participate in our buddy system to ensure correct donning and doffing of personal protective equipment.
For regular updates about how we are supporting our employees, patients and communities during COVID-19 visit our website or follow us on LinkedIn and Twitter.