Signa de CV, Mexico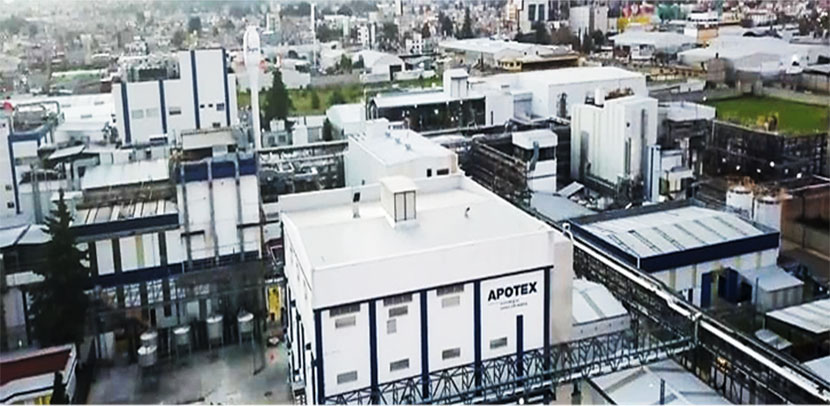 Signa contains capabilities and expertise in the development and manufacture of generic and innovative pharmaceuticals
State-of-the art, world class infrastructure situated on ~15.2 acres and located in Toluca, State of Mexico.
Infrastructure capabilities and expertise include:

6 Production Plants (Plant A, C, D, E, F and H) with a total reaction capacity of 103,144 gal and 2 Distillation column systems.
11 dryers of double cone, 1 twin shell, 1 tray type,1 paddle dryer, 1 Fluid bed dryer, 9 Mills and 2 Jet Mills.
49 finishing rooms in accordance with ISO 14644 grade 8 (class 100,000).
Analytical operations / Quality Control laboratories.
R&D Process and analytical laboratories and Project Management Organization.
DMF preparation, global registration, DMF maintenance.
GMP compliant, manufacturing Plant: US - FDA, Japan - PMDA, México - SSA, MFDS - Korea, Australia - TGA, US - State of Florida, WHO.
Safety and environmental: PROFEPA Clean Industry Recertification, Responsible Care Certification Program, Organization for the Prohibitions of Chemical Weapons.
Manufacturing Operations:

Fully cGMP compliant manufacturing operations in state of the art facilities
Pilot plant and Commercial manufacturing with 17 work centers covering 130,000 Sq. Ft.

77 Reactors - 100 Gal to 3000 Gal, MOC of Glass Lined, StSt316L and Hastelloy C,
17 Dryers - 280 L to 6500 L, Vacuum Tray Dryer, RCVD, Fluid Bed , Paddle Dryer, ANFD
21 Centrifuges, Horizontal Pharma peeler & Verticals.

3 warehouses covering 56,000 Sq. Ft.
Solvent Tank Farm > 1 Mio liters capacity
Classic API

Cryogenic (-80oC) and High Temp capability (<150oC)
Low and High Pressure Chemistry
Solid - Gas Phase Technology
Advanced powder processing (Co-Milling, Hammer Milling, Jet Milling)
Fully compliant, audited Cleaning Validation Program for a multi-purpose cGMP facility
Process Capabilities
Alkylation (Organo-Lithium, Grignard), Dealkylation
Esterification, Dihydroxylations, Hydrolysis
Hydrogenation, Oxidation, Reduction
Resolutions, Salt formation / break
Liquid - solid Dispersion
Halogenation, Nitrification, Sulfonation
Catalysis (Pd, Rh)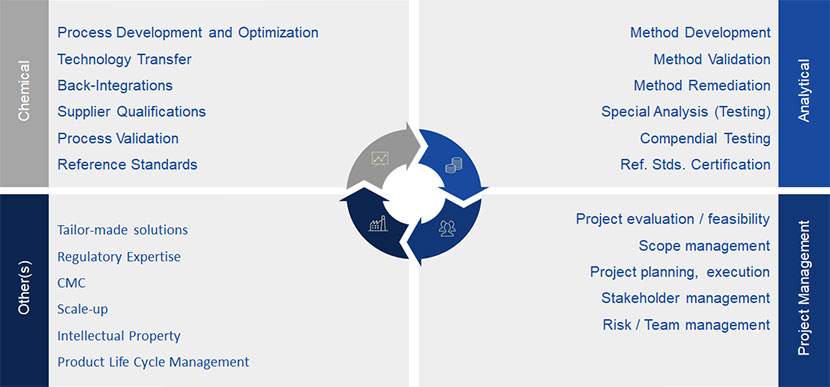 Quality Unit Capabilities and Key Assets

Signa is dedicated to manufacture and supply the highest API's which meet or exceed our customers expectations and comply with diverse world pharmacopeias. From research and development to the manufacture and distribution of our active pharmaceutical ingredients, we strive to build quality into our products. Through creativity, innovation, continuous improvement and strictly follow up of GMP, in all our facilities, processes and procedures, and on-going training of our highly skilled and qualified people, we assure compliance and adherence to National and International regulatory requirements, globally-recognized benchmark quality standards, and our customers expectations.